Tai Irie
Instagram : https://www.instagram.com/tai_irie/
Engaged in planning and production of collection line and mass-production line at Comme des Garcons and Under Cover
2002 Established Juvenile hall rollcall.
The item of this brand, ambiguous, uncertain sense cast into shape of clothes,
which various knowledge and experiences are added to, is simple but contains elements of punk.
It expresses freewheeling thinking and a unique view of the world, without sticking to existing styles or background.
EXHIBITIONS
2003 S/S
2003-2004 A/W
2004 S/S
2004-2005 A/W
" THOUSAND KNIVES " (1)
" Nothing out of the ordinary " 2005 S/S
" THOUSAND KNIVES " (2)
" How rabbit fooled wolf " 2005-2006 A/W
" THOUSAND KNIVES " (3)
" Ambient driver " 2006 S/S
" THOUSAND KNIVES " (4)
" mo' / morr " 2006-2007 A/W
" Rape Me, " 2007 S/S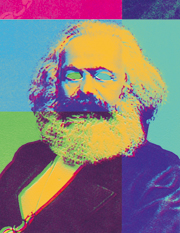 INSTALLATIONS
" Pregnant. " rooms N13 @ Yoyogi National Stadium (2006)
" Pregnant. " rooms N15 @ Roppongi Academyhills (2007)
" P.W.E.I. " -POP WILL EAT ITSELF- @ MARTINA (2009)
" +RE COUTURE " @ PASS THE BATON GALLERY (2011)
" WORKSHOP " @ VENUE:ABYDOS (2011)
" COMMON SLEEVE " @ PASS THE BATON GALLERY (2012)
" ep 4 " @ HONEY'S DEAD (2013)
" Personal Jesus " @ HONEY'S DEAD (2014)
" UNTITLED " @ HONEY'S DEAD (2015)
FABRICS
" WALLPAPER " (2005 S/S)
" WIRE " (2006 S/S)
" PAPER CUTTING " (2006-2007 A/W)
" SQUIGGLE " (2007 S/S)
" RIPPERZ " (2011 S/S)
" SKULL LACE " (2011-2012 A/W)
" SPIDER WEB " (2012 S/S)
" WARHEAD " (2012 S/S)
" BANDANNA " (2012-2013 A/W)
" MRXXX " (2012-2013 A/W)
" BONE ARGYLE " (2013 S/S)
" BLACK PALM TREE " (2013 S/S)
" BACK TO REALITY " (2013 S/S)
" SKY BURIAL " (2013-2014 A/W)
" ENDOR " (2014 S/S)
" ELECTRIC CAFE " (2014-2015 A/W)
" SCORE " (2015 S/S)
" CLOSER " (2015-2016 A/W)
" GAS MASK CAMO " (2016 S/S)
" DEAR GOD " (2016-2017 A/W)
" IT MEANS TO SUFFER △ " (2017 S/S)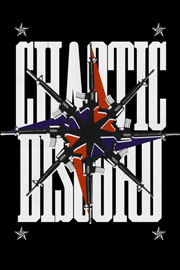 JUVENILE HALL ROLLCALL ONLINE STORE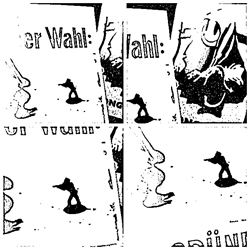 ADDRESS
#404 2-11-17 Higashigaoka, Meguro,Tokyo 152-0021, Japan